Epicenter Server User's Guide
Welcome
About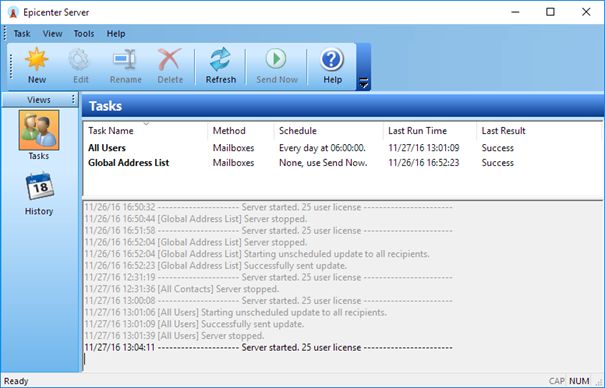 Epicenter Server is a software product for Microsoft Windows from Connected Software that allows Exchange administrators to distribute their Global Address List to iPhone, iPad and Android devices.
You are reading the Epicenter Server User's Guide, which begins with a description of Epicenter Server and then goes into detail on configuring and using the software.
This guide is targeted at experienced Microsoft Exchange and Outlook administrators. You should be comfortable managing Outlook profiles and configuring Exchange permissions.
Download

You can download a PDF version of the entire manual by clicking the PDF icon to the left. This PDF file was last updated on Nov 27, 2016.
You can also download individual pages in this manual in PDF or Microsoft Word formats. Click the Tools menu in the top right of any page.
Recently Updated
Show More